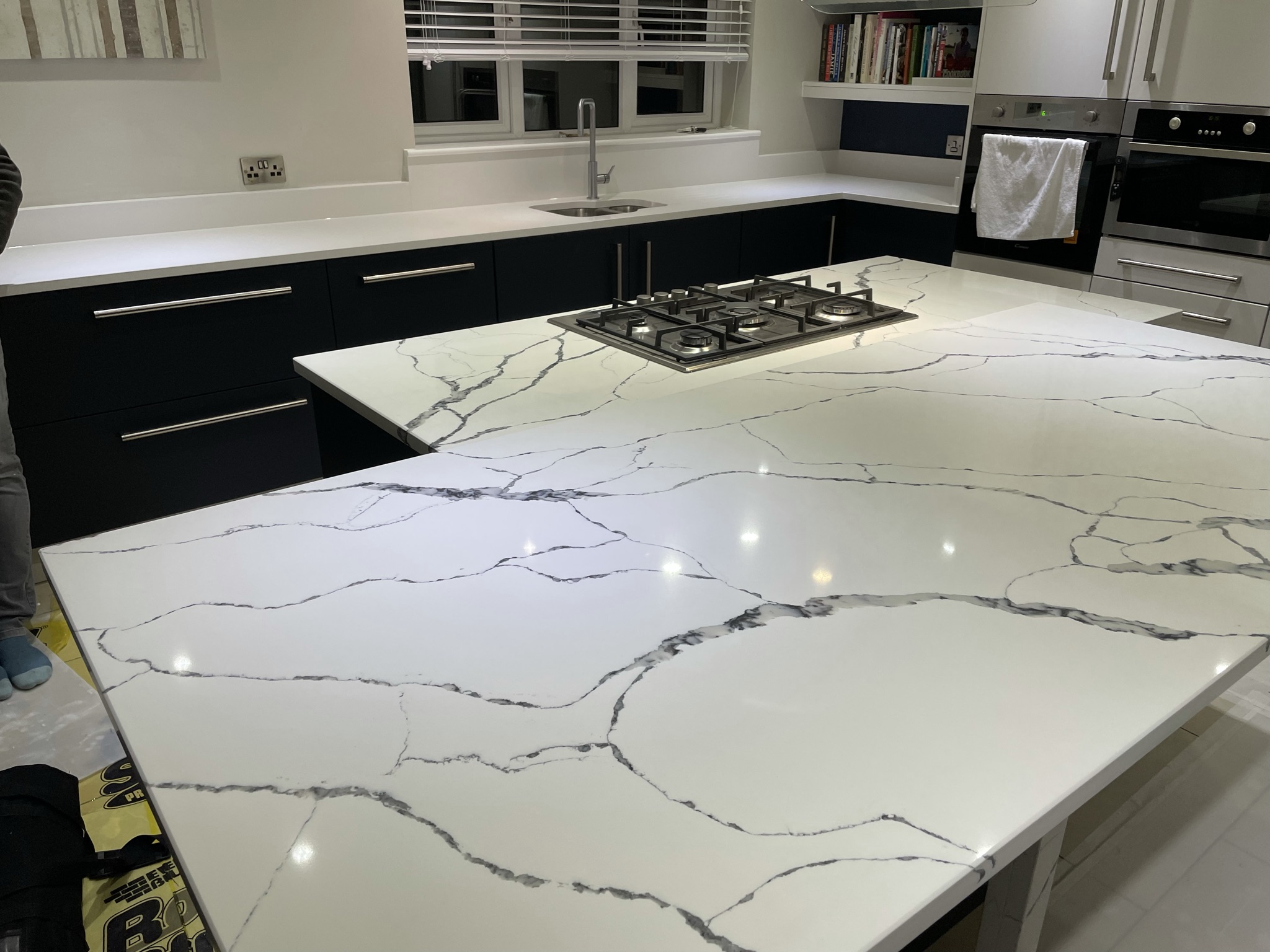 Wondering how to properly clean your worktops? Granite, Corian or Quartz, your worktops are bound to get dirty from everyday household tasks.
It could be from preparing food, tea bag stains or bacteria from shopping bags. It's important to keep them clean, so we've put together a short guide on what you'll need and the best products to use. Let's take a look. 
Equipment List
Before you get started, here is some handy equipment you need to keep your worktops looking squeaky clean.
Microfibre cloth

Hot water 

Soap

Specialist Granite cleaner (we use Eagle solid surface cleaner)  

Non-acidic/bleach cleaners – specific for Granite and other stones
Everyday cleaning
Did you know that Granite is renowned for its antibacterial properties? It's one of the best materials to have in your kitchen. 
Wiping your worktops with a microfibre cloth with hot soapy water is the easiest way to keep your worktops looking fresh and clean. If you're using a specialist cleaner, make sure the ph is balanced. You will get a natural shine without streaking the Granite. Stay away from products that contain bleach or other acidic elements such as lemon or vinegar as this can harm your stone worktop. 
Cleaning Stubborn Stains
Trying to get rid of stubborn stains? Here's how to get rid. – Text from Silestone maintenance and care 
Grease Stains
Apply Q-Action or VIM® Actifizz® multi-purpose spray onto the stain and rub it with the soft side of a sponge until it disappears. Repeat the process if necessary. Rinse with a generous amount of water and dry the area.
Limescale
Use cleaning vinegar and a damp sponge. If the stain persists, you can use a limescale remover that has been diluted with water. Never leave it on for more than 2 minutes. Repeat the process if necessary. Rinse with plenty of water and dry a soft cloth.
Silicone and Putty Stains
We recommend you remove this type of stain as soon as possible. To do so, use a knife blade held horizontally and CleanColorsil, and scrub with a sponge. If you don't have any CleanColorsil, you can use a well-known brand of silicone remover. Afterwards, rinse with plenty of water and dry.
Protect your worktops 
To summarise, cleaning your worktops everyday can help them live a longer life while keeping them nice and shiny. Using specialist stone protectors are great for adding an extra layer of protection. 
---