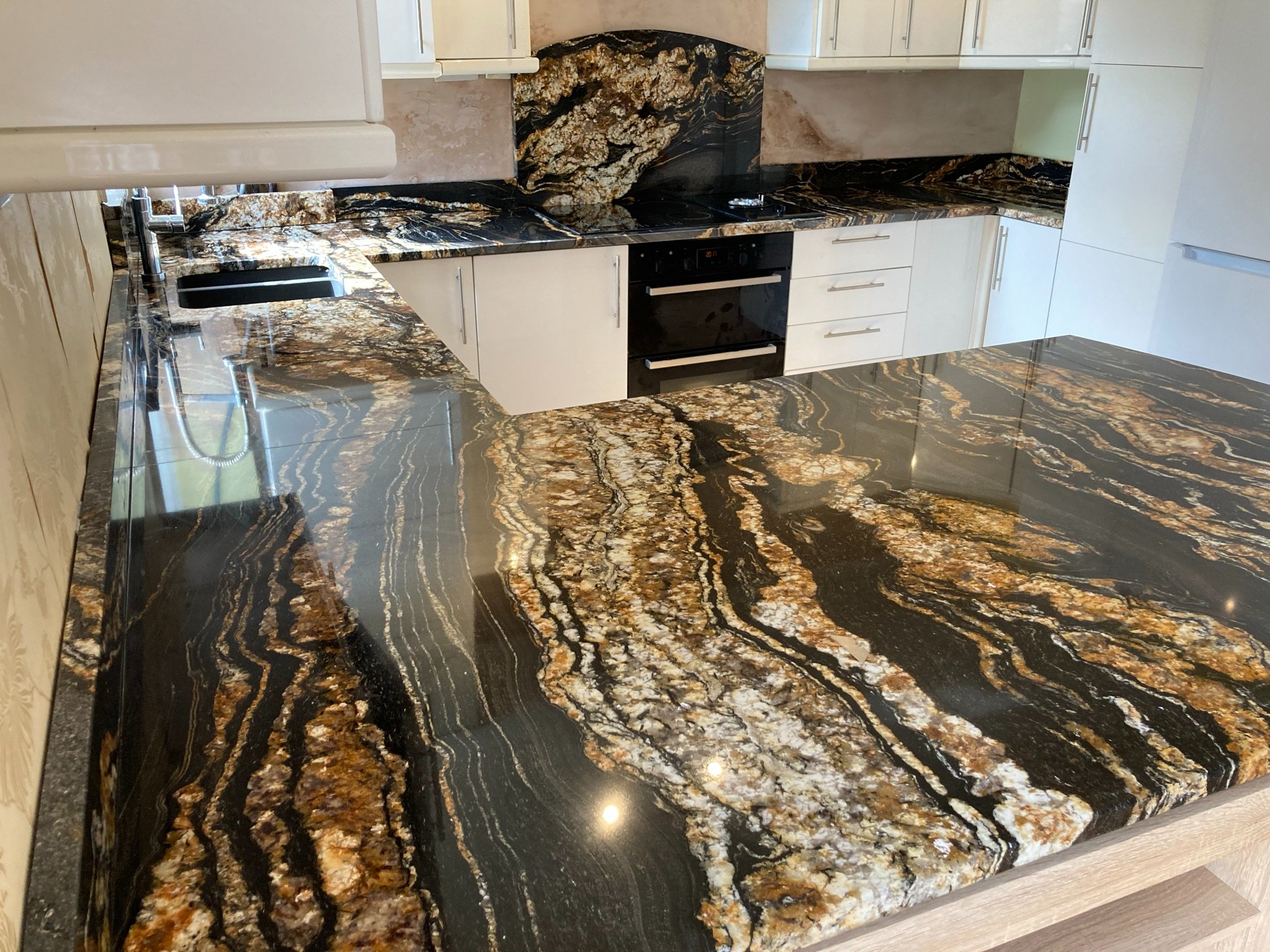 Are Granite Worktops worth the money? 
We might be biased, but the answer is yes, they are definitely worth the money. Let's highlight some of the key reasons for its popularity, so you can decide for yourself if it's worth the hype (it definitely is).
1.They add a touch of luxury 
Timeless, stylish and luxurious. Granite is a natural stone, which means you're promised unique veins, splashes of colour and crystals buried within the surface. You can buy Granite with specks of gold, silver and deep purples. No matter where you install them in your home, they will surely impress your family and friends. 
2. Hardwearing and durable 
Granite is one of the most durable and hardwearing materials to date. It's resistant to chipping, scratching and cracking while being able to handle lots of heat. So you won't have to worry about it damaging from the hot trays fresh out of the oven! 
3. Increases your homes value 
Did you know that Granite Worktops can add value to your home? If you're renovating a new build or trying to sell your home, installing Granite Worktops helps bump up your final value figure. Kitchens are the heart of the home where families spend the most time in, so if you replace your old countertops with new Granite Worktops, potential buyers will likely pay more. 
4. Lifetime of happiness 
Not only are Granite Worktops beautiful to look at, but they will also last you a lifetime. The strong properties of Granite mean you will have them in your home forever. It's one of the most durable materials on the market. Each stone is unique! 
5. Easy to care for and maintain 
The smooth finish of Granite makes cleaning a lot easier. You don't have to worry about it getting too damp like you would with wood. Simply use a microfibre cloth and warm soapy water to get rid of spillages and food. Read our blog post on how to keep your worktops squeaky clean. 
---
Whether you're revamping your kitchen or bathroom, we have a wide range of hand-selected Granite Worktops and Quartz Worktops for you to choose from. Get your FREE quote today and start your dream renovation.